The white plaque that appears on the surface of the dishes after washing is scale or lime deposits. Surely, many have heard about this problem when washing dishes in the dishwasher or have directly encountered it. So why is the so-called limescale formed?


The parameters of the dishwasher are set incorrectly
Usually, the water in our apartments is quite hard, which is why it is recommended to add specialized salt, which helps to solve this issue, but it may not be enough if incorrect parameters are specified in the machine settings. If the water is hard, but the parameters indicate that it is soft, then the machine will dose salt in smaller quantities and, as a result, not solve the problem, and the result will be the appearance of lime plaque on your dishes.


The salt is not added to the compartment
Also, vice versa, if the parameters are set correctly, but there is simply no salt in the compartment, then this can lead to the formation of lime plaque. Use only specialized salt for dishwashers, as food salt can damage the device and its components.


Irregular maintenance of the dishwasher
In any case, over time, leftovers of food, dust, plaque and other contaminants accumulate in the dishwasher, which worsen the quality of washing. Therefore, it is necessary to clean it at least once every three months. Use only professional cleaning products, as folk remedies, such as citric acid, for example, can damage the device or break it.


Incorrect dosage of detergent
If the dosage of the detergent exceeds the stated norm, then this contributes to the appearance of lime plaque on the dishes. It is also recommended to use a rinse aid together with the product, the dosage of which must be controlled within the limits stated by the manufacturer to achieve the best washing results. In our product range there is also a dishwasher detergent
Palmia Automatica, and Palmia Cristalica rinse aid. A perfect combination for high-quality automatic dish washing!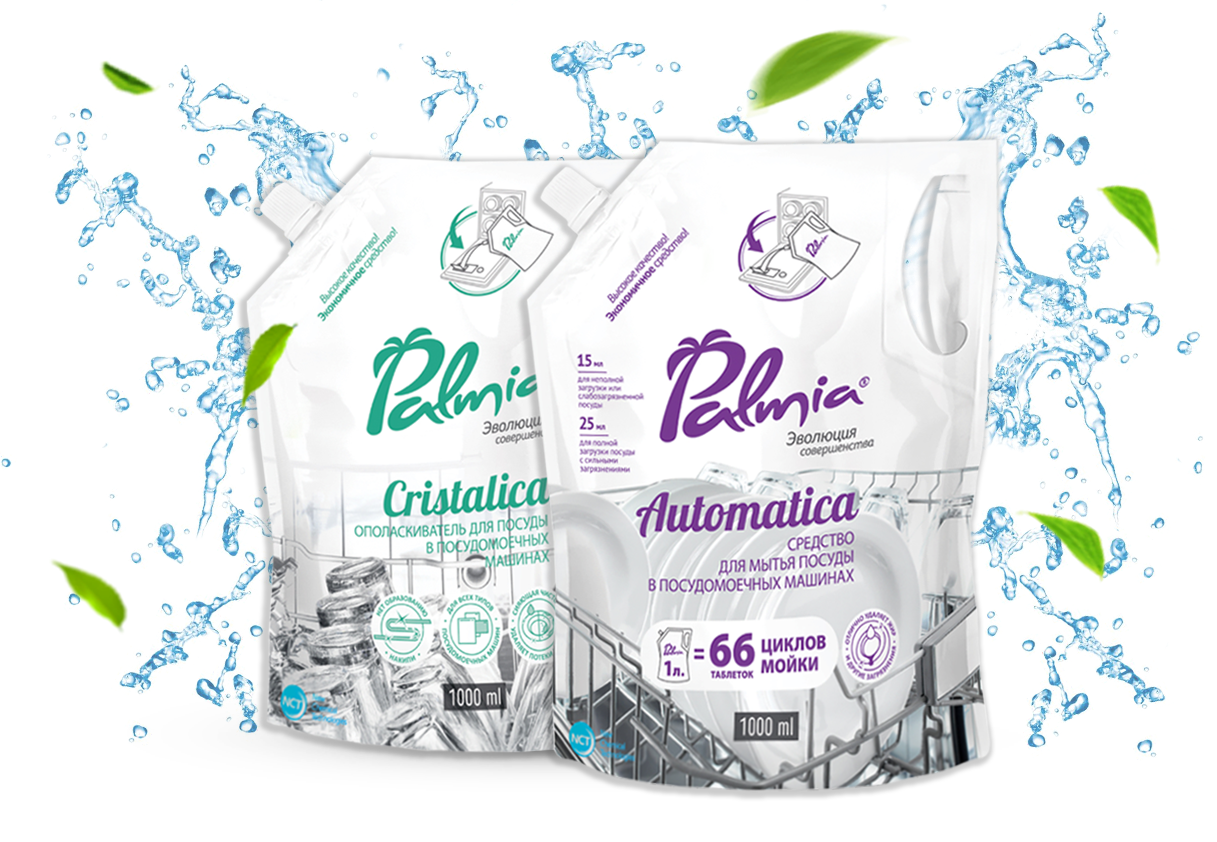 Palmia "Cristalica" – dishwasher rinse aid; Palmia "Automatica" – dishwasher gel